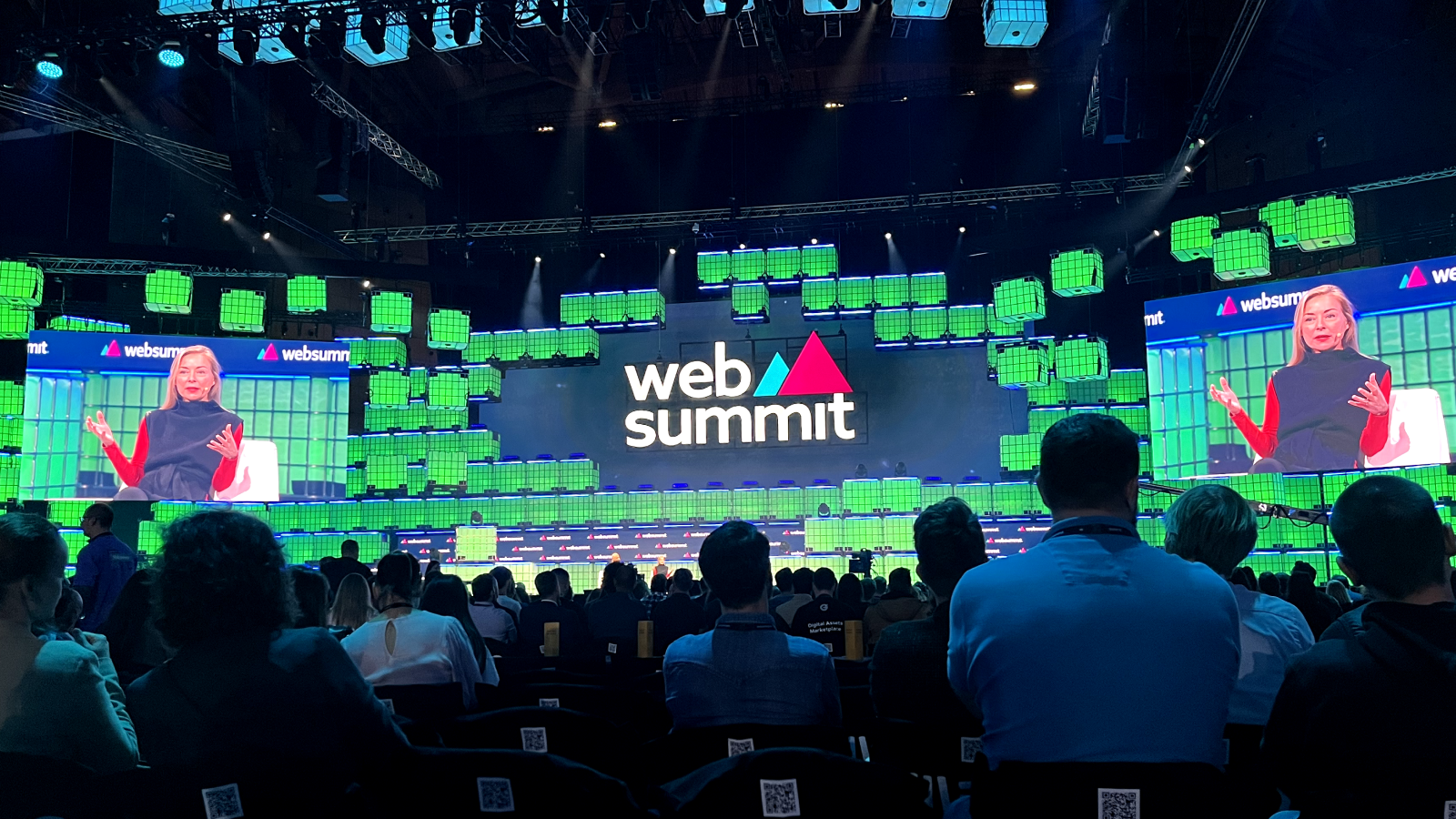 Web Summit 2023: From a Developer's Perspective
In November 2023, my colleague Anton Palmer and I journeyed to Web Summit 2023, held in the vibrant city of Lisbon. Our anticipation was high, as we aimed to immerse ourselves in the latest technological advancements and gain fresh perspectives from the tech universe. We were equally excited about the networking opportunities, looking forward to engaging with peers who shared our professional interests and passions. Now that the conference has concluded, I find myself reflecting on an experience that was a blend of inspiring moments and occasional disappointments. Let's delve into the details of what made this journey worthwhile, and what aspects fell short of our expectations.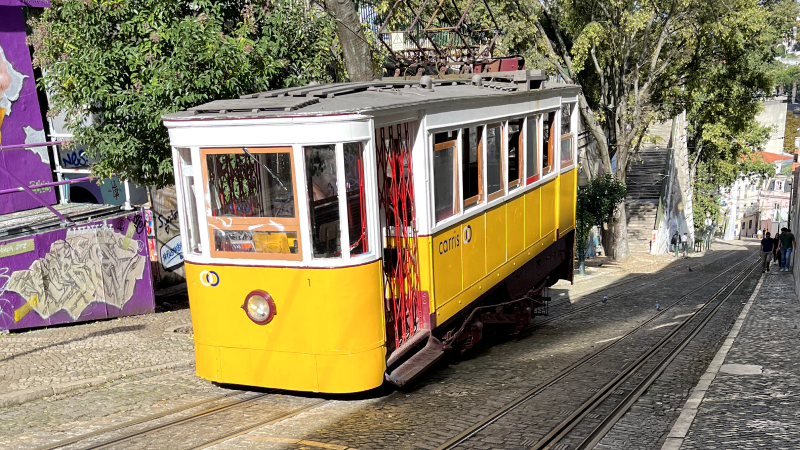 Web Summit 2023: An Overview

Web Summit 2023 unfolded in Lisbon, Portugal, from November 13th to 16th. As the websummit.com landing page attests:
Web Summit brings together 70,000+ people and companies redefining the tech industry.
The conference boasted an extensive range of speakers, from high-profile tech CEOs to emerging startup founders, social media influencers, and even prominent political figures such as the former Prime Minister of Denmark, Helle Thorning. With 27 diverse tracks, the conference promised a broad spectrum of insights. However, the lack of technical talks was a surprising and somewhat disappointing aspect of this tech conference.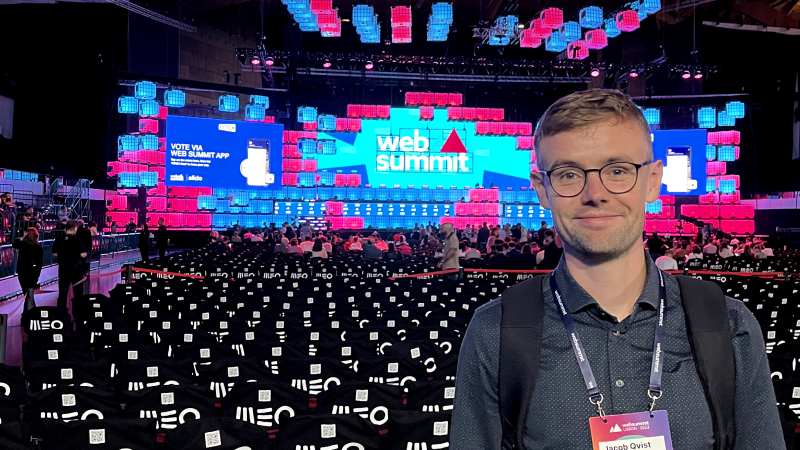 Talks

The official Web Summit app was our primary tool for planning our itinerary. We had been particularly eager to attend talks by tech leaders from Google and industry luminaries such as Charles Hoskinson. Unfortunately, several top speakers, including Hoskinson, withdrew their participation following contentious statements made by the former CEO of Web Summit, Paddy Cosgrave, about the Gaza conflict.

This development significantly impacted the conference program, leaving it feeling somewhat truncated. Despite this setback, we endeavored to benefit as much as possible from the available sessions. Unfortunately, many of the talks seemed to lack depth, offering superficial overviews rather than the in-depth technical insights we had hoped for.
Day 1: Grand Opening

The opening night of Web Summit 2023 was a spectacle of anticipation and excitement, shared by 70,000 attendees all vying for a spot in the massive Altice Arena. Despite arriving thirty minutes prior to the event, the line was overwhelming. After a wait of 45 minutes, we secured our places in the arena.

As I took my seat, I introduced myself to the neighbor who was a Ukrainian woman, a fellow consultant who resided in the western part of Ukraine. Her story, filled with resilience and a determination to learn and evolve amidst the turmoil in her country, resonated deeply with me.

The event commenced with the introduction of the new CEO, who addressed the controversy surrounding the former CEO, Paddy Cosgrave. The atmosphere was electric, amplified by the impressive setup and audio-visuals. A select group of startups had the privilege of pitching to the entire audience. Among these, Fizz and socket.dev stood out for their innovative concepts. I look forward to incorporating Socket into our current project.

After the event, we headed to Pink Street for dinner. Despite Katherine Maher, the CEO of Web Summit, stating Pink Street as the Night Summit's gathering point, it didn't seem to be the case. We decided to retire early, gearing up for the upcoming day.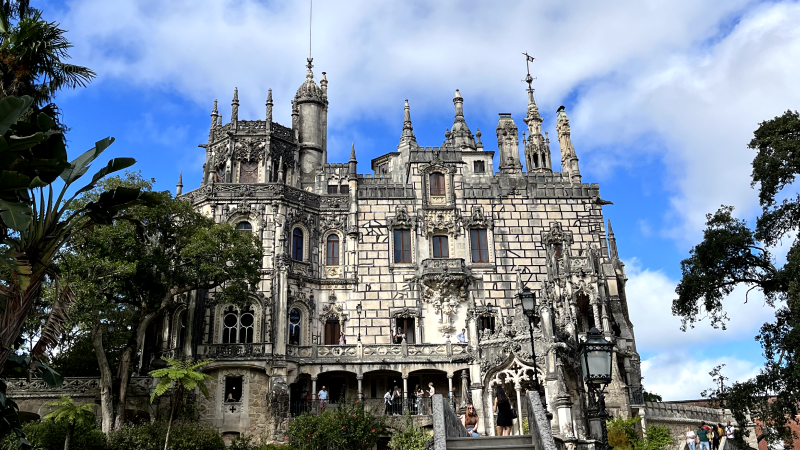 Day 2: Diving Deeper

Day 2 marked the commencement of the conference's main events, with a plethora of talks, round tables, food stalls, and panel discussions. However, the day started on a slightly disappointing note as the entrance queue was so long that we missed the first talk.

We then headed to Pavilion 4 for the round tables on 'The founder's mindset' and 'Building a responsible AI ecosystem.' Unfortunately, due to the long queues, we missed these sessions as well. We decided to switch gears and attend some of the smaller stages, where we attended a talk on 'AI: Collaboration, not replacement.' While the talks were more political and less technical than I'd hoped, it was interesting to learn about how Picsart is utilized by its users.

The standout session of the day was a panel discussion titled 'Why you need to embrace AI 'revolution' or get left behind.' Bryan Talebi, working on a medtech startup, shared his vision of using AI to accelerate learning by 5x. His insights were inspiring and have piqued my interest in exploring how his platform could aid in learning new skill sets.
Day 3: Another dive into AI

Our third day at Web Summit 2023 was a bit of a whirlwind. We missed our first talk due to an unexpectedly long queue, but that didn't dampen our spirits. The day was dominated by AI-centric discussions, which led us to engage with a plethora of innovative startups. We wrapped up the day a bit earlier than usual, allowing me to enjoy a refreshing run in the sun before dinner.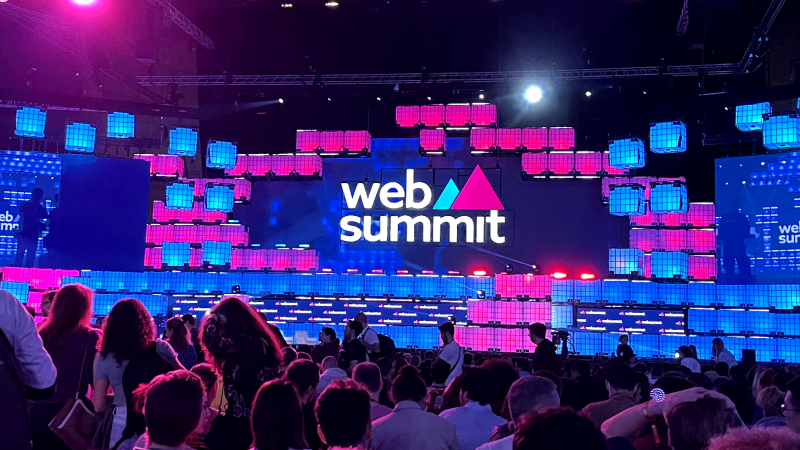 Day 4: A Rollercoaster of Innovation

The fourth day began with a sense of determination, fueled by the previous day's missed opportunities. We arrived early, a good 45 minutes before the first talk on medical technology. After a minor hiccup with security over our attendee armbands, we made our way to the main entrance and were admitted without further issues.

Despite the initial hiccups, the day turned out to be the highlight of the conference. We were introduced to the future of Med Tech through several intriguing startups. Bonescreen, for instance, leverages old CT scans to predict and treat bone-related diagnoses. Glaice, an app designed for type-1 diabetes patients, offers personalized exercise and diet recommendations to manage blood sugar levels. YoniCare has developed a device and platform to strengthen pelvic muscles post-childbirth, reducing incontinence. Psychometric systems, however, had a bit of a hiccup with their device that measures psychological states, but it was quickly dismissed as a measurement error.

The pitch finals at Altice Arena were a sight to behold. One startup, targeting stroke survivors' rehabilitation, presented a gamified approach to recovery. However, the concept, involving a glove and children's games, seemed a bit off the mark.

Our exploration of the startup stands led us to a conversation with a Silicon Valley-based entrepreneur. His nonchalant attitude towards his startup, which had raised $500k in just 14 days, was a stark reminder of the current ease of raising capital. His focus was solely on gaining traction, with little regard for the underlying model.

We also experienced demos of AR-powered clothes testing rooms and video-first shopping in Helsinki. The day ended with a recommendation for the Slush conference in Helsinki, which seemed to be primarily startup-focused.
Social Events

Web Summit 2023 offered a variety of social events, both official and unofficial. We attended five of these gatherings:
Pink Street Gathering: Despite its popularity, it was overcrowded and not as enjoyable as we expected. We ended up returning to our hotel early that night.
Estonian Aftersauna: This event, which we registered for on Eventbrite, turned out to be sauna-free, much to our amusement and the receptionists' amusement. Nevertheless, we networked with a strategic developer, tax lawyers, and organizers looking to expand their workforce in Estonia.
Night Summit: Despite the long queues, we managed to get into the party tent. There, we met a couple of fellow Danes and decided to explore Lisbon's nightlife together.
Rave: We decided to give it a go, even though it's not my usual scene (It was both Anton and my first rave party). It turned out to be a fun experience, even if the music wasn't to my taste.
The Verdict

While the experience was certainly interesting, I wouldn't necessarily recommend a repeat visit. The networking opportunities were excellent, but the talks left much to be desired. Even a single talk from NG-DE 2022 provided more valuable technical insights compared to one day of talks at Web Summit.